Study and Science
Xantus Drinkcheck - Study test results
In order to confirm the functionality of the Xantus Drinkcheck wristband, it was necessary to test in the same way as its done in reality. This is the only way to guarantee that the Drinkcheck wristband really works.
as BLUE is identified: blue, light blue, dark blue, green-blue, red-blue, lilac-blue, brown-blue
For each drink, 1-2 drops are dabbed onto a test field
The test field should turn blue in drinks that contain GHB (date rape drug). Otherwise, it is checked that no discoloration occurs
A total of 28 mixed drinks were tested. These were divided and half of them were contaminated with the date rape drug GHB (also known as "Liquid Ecstasy" referred to). Next, the drinks were tested one after the other, each with a new wristband from Xantus. 1-2 drops per drink were dabbed onto the test field. After a waiting of up to two minutes, the discoloration of the test field was examined.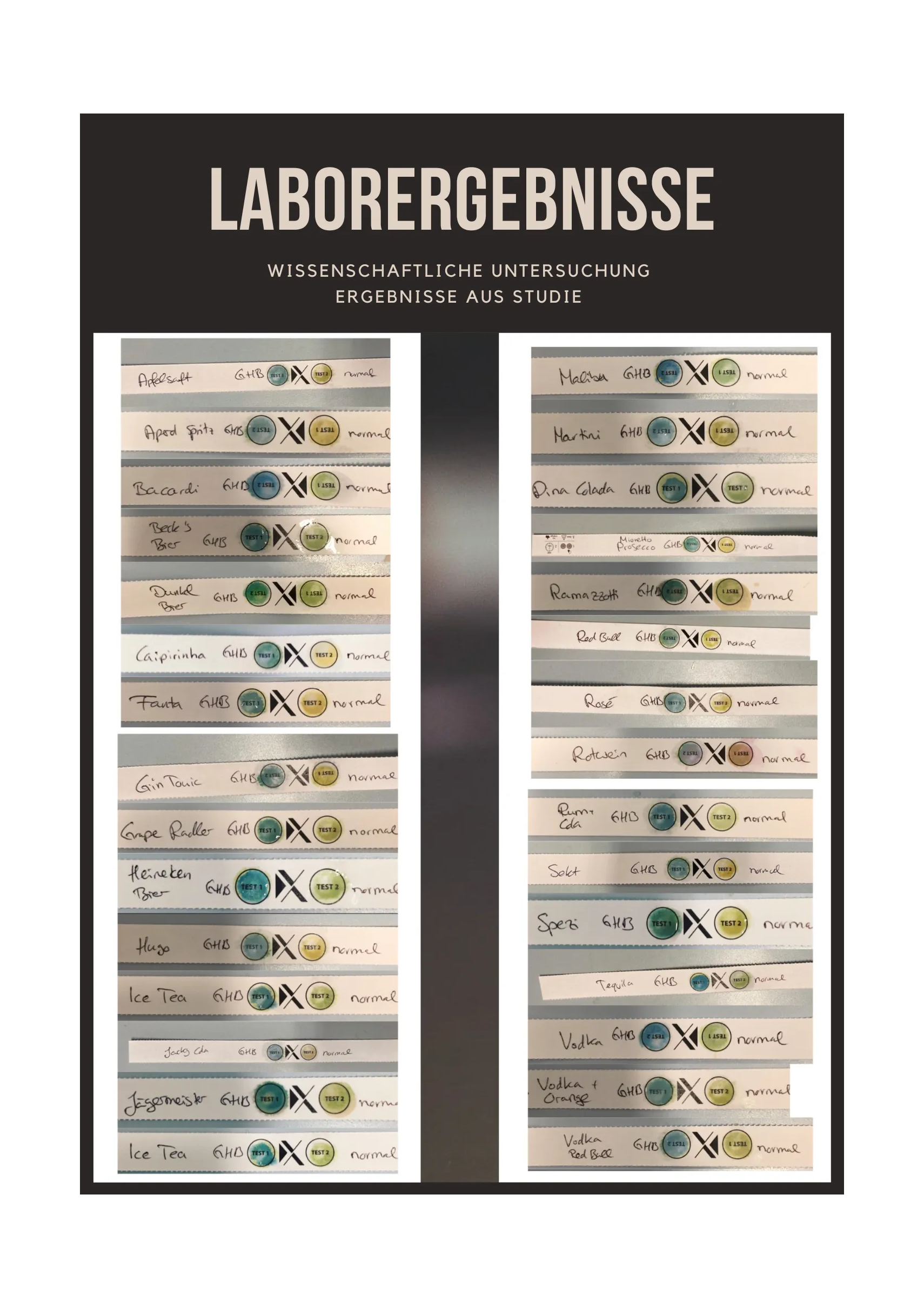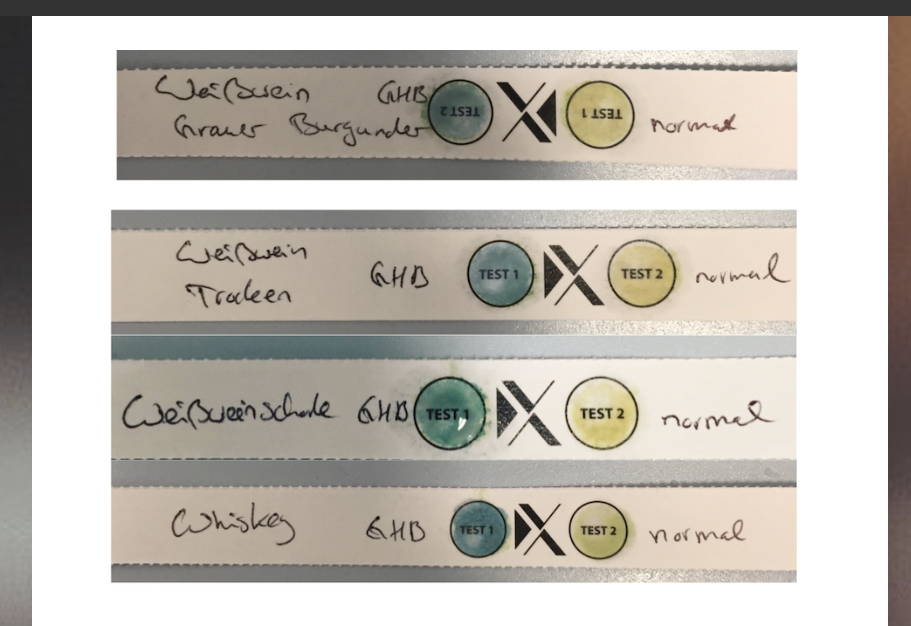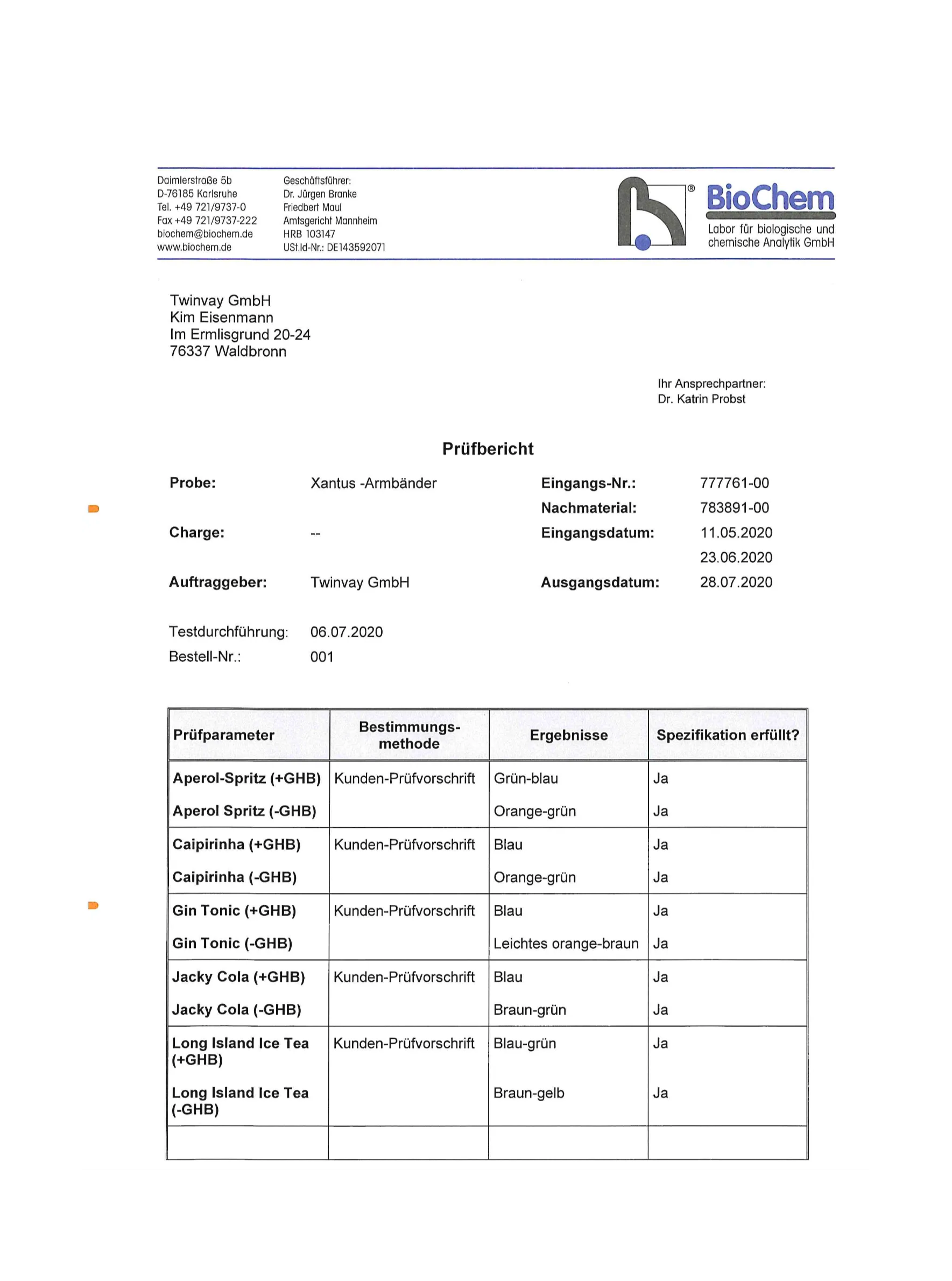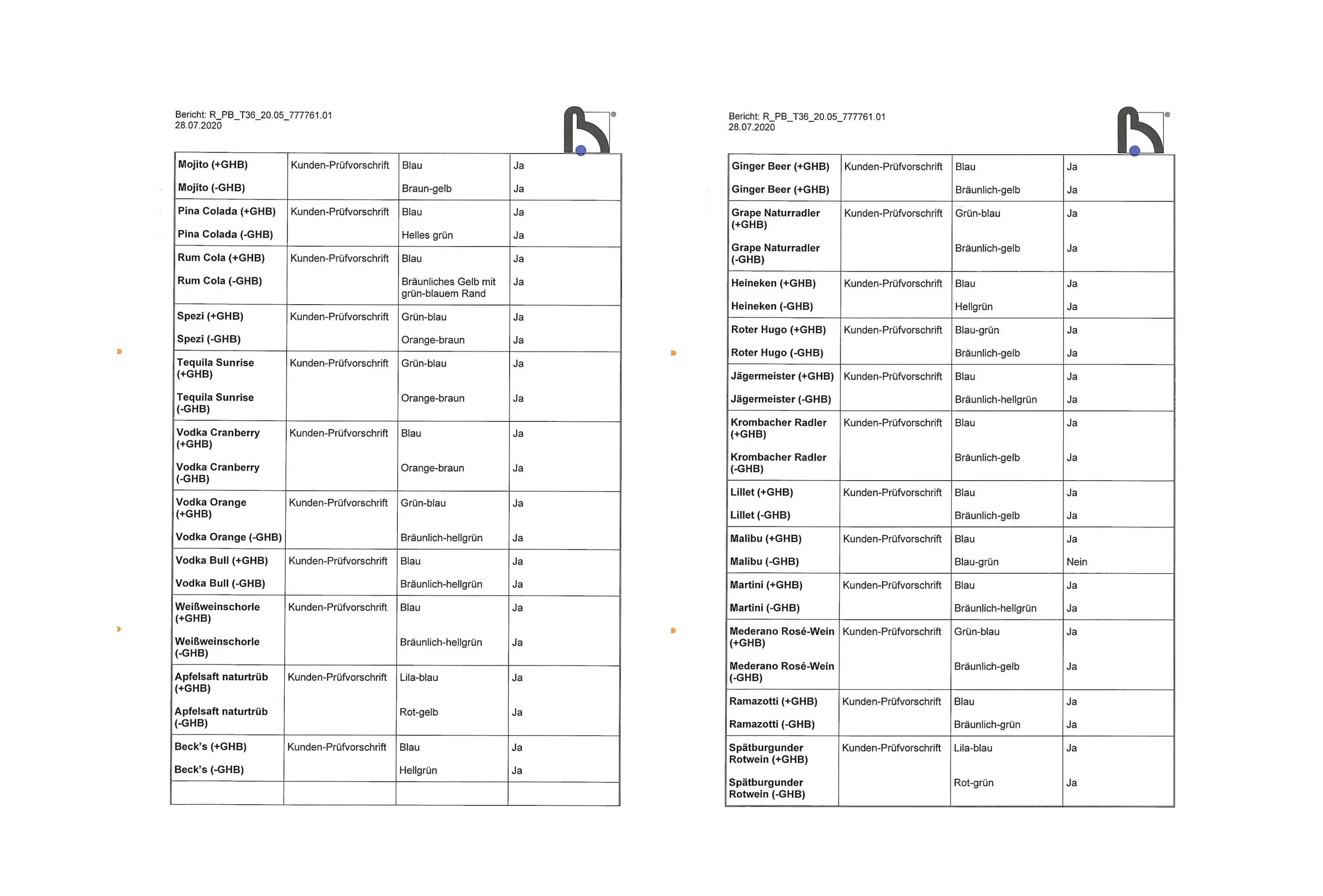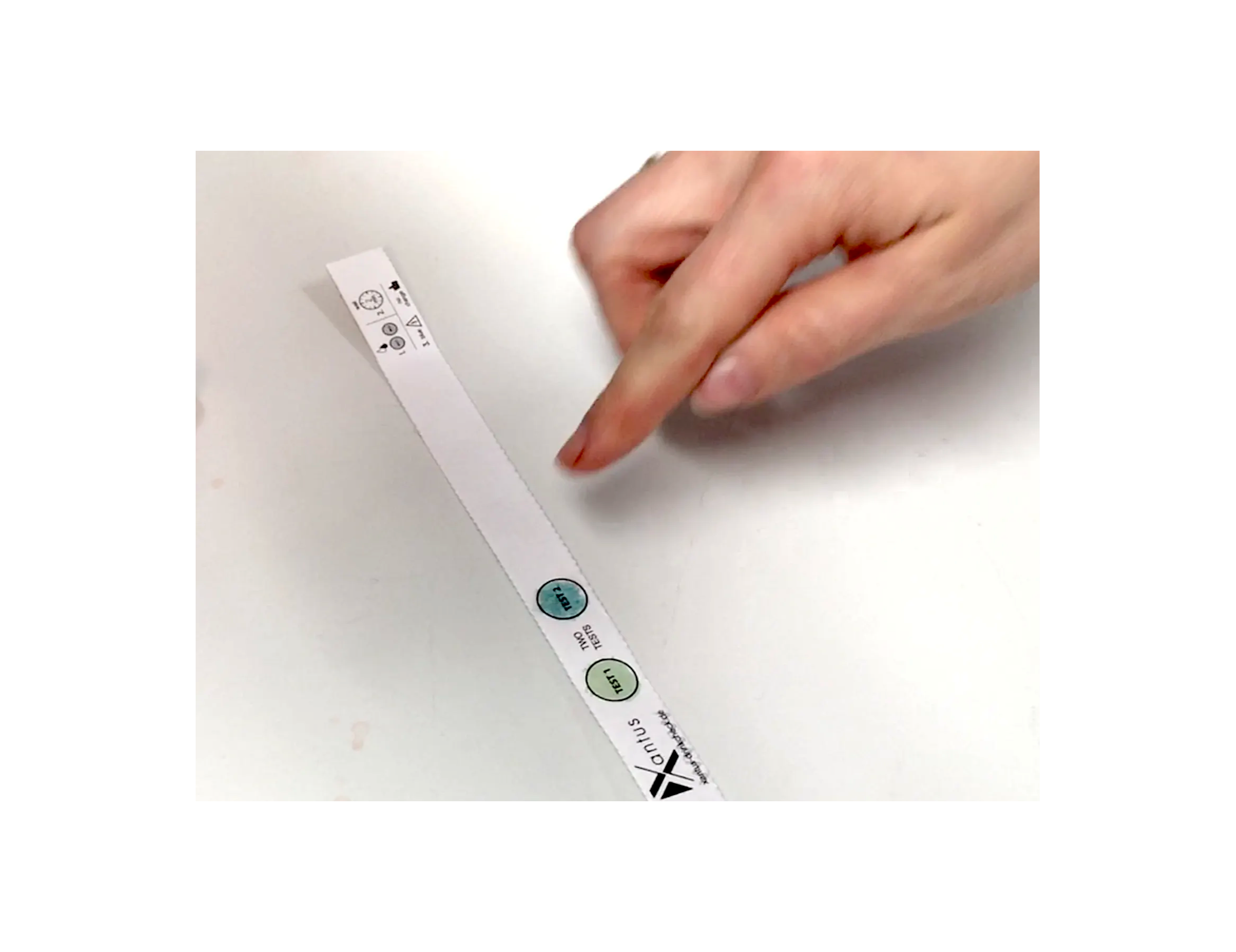 The result is successful! The study shows a 98,2% success rate: The test worked with all drinks!
Testing laboratory: BioChem, laboratory for biological and chemical analysis GmbH
Testdatum: 06.07.2020
Report date: 07/28/2020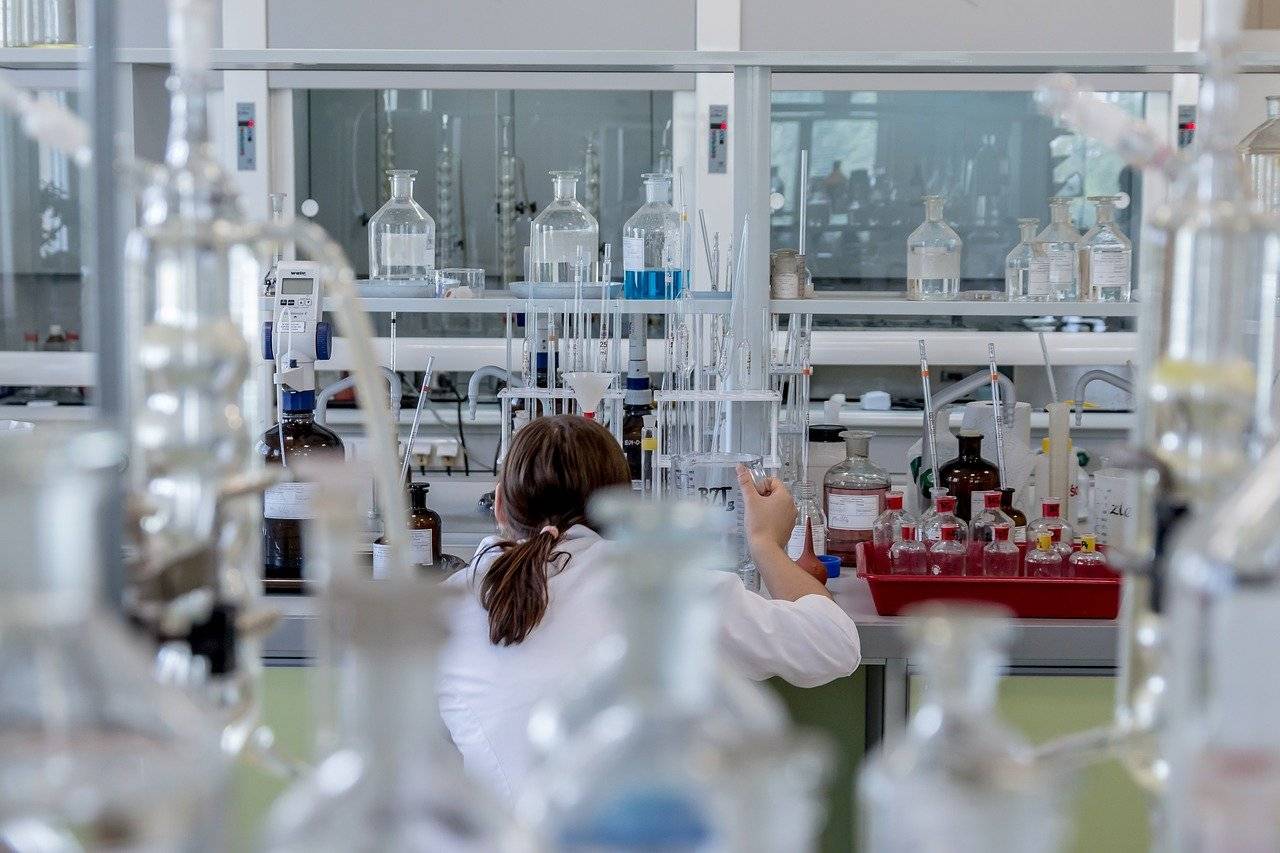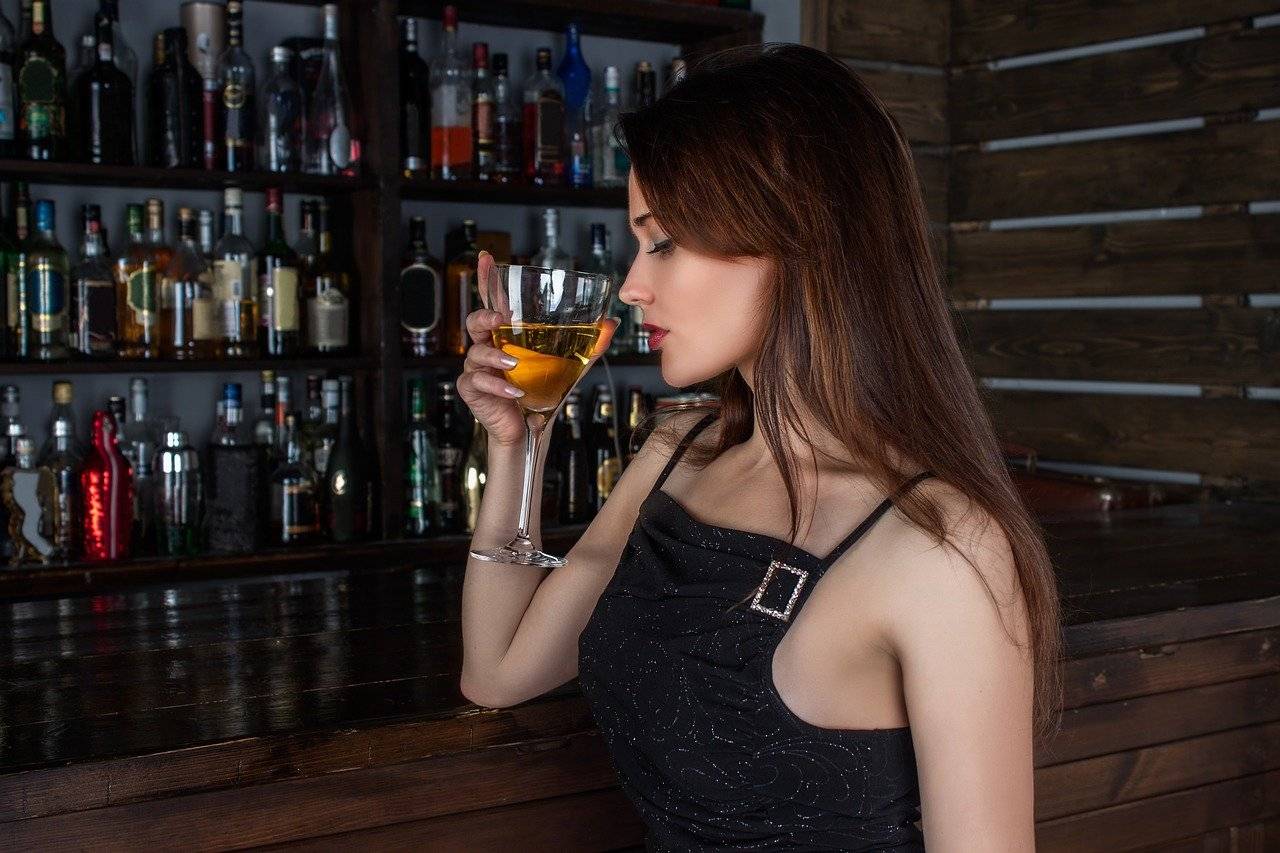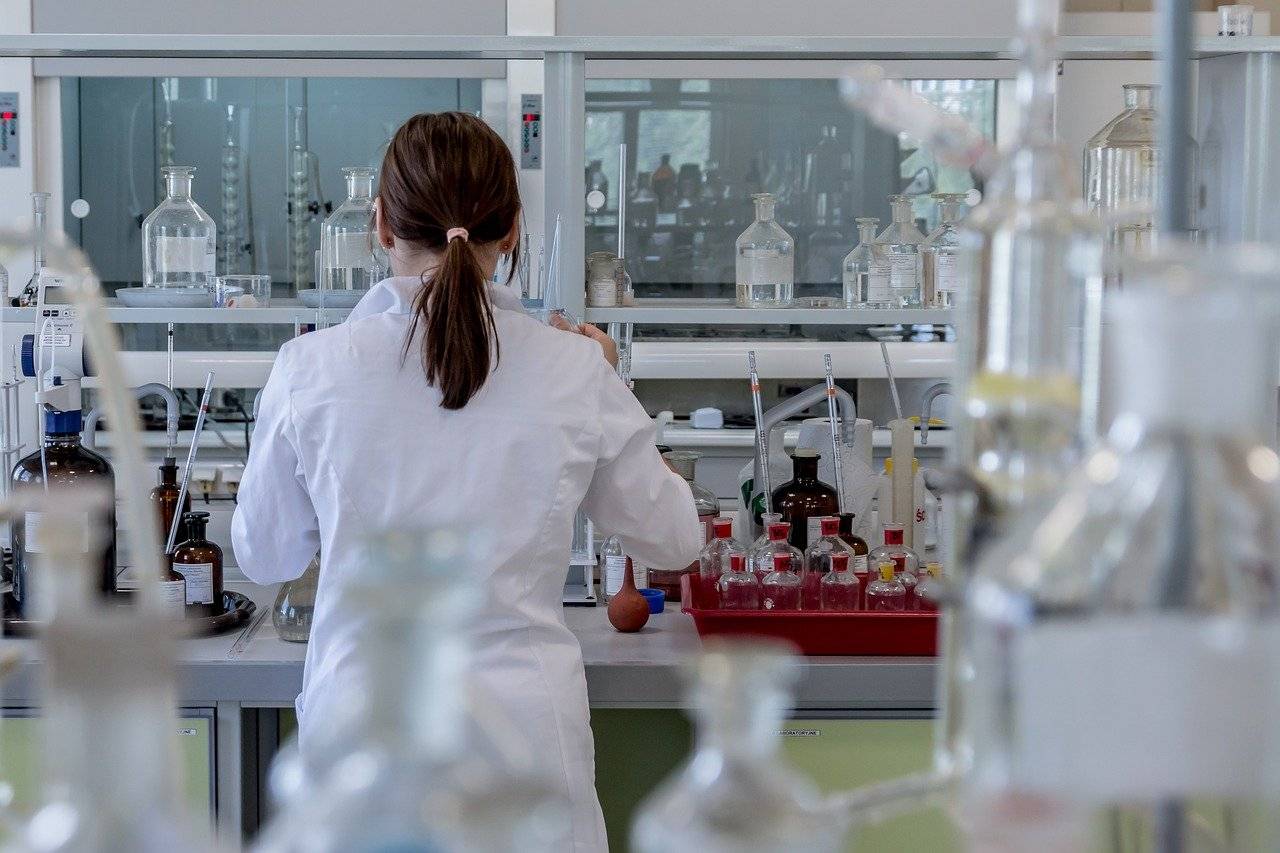 Follow us on Facebook, Instagram & CO.!